Garage Slipway/C's Garage Drift Day & Entry Competition
C's Garage Blog
Back in July we held a drift day at the Meremere drag strip with friends
Mike and Waz
. The plan was to run a fun day with an entry competition type thing in the afternoon, as we thought Meremere had added concrete wall to the outside of the run off. Disappointingly it turned out they hadn't, so we gathered up some cones/cardboard box's to whip up a make do wall on the day. The weather wasn't on our side, and it poured down with rain the whole day which is never good for exciting driving, so everyone just went out and had fun. Despite the weather it turned out really good, and we will be doing more after the yellow car is back up and running. There were a few photo guys there, so here's some photos. This is Josh's e30. While I was away in Japan, Josh and Adam were busy swapping in the SR20DET setup out of the black S14 that we imported a while back. Josh is still busy setting up the car, but the new engine setup goes great.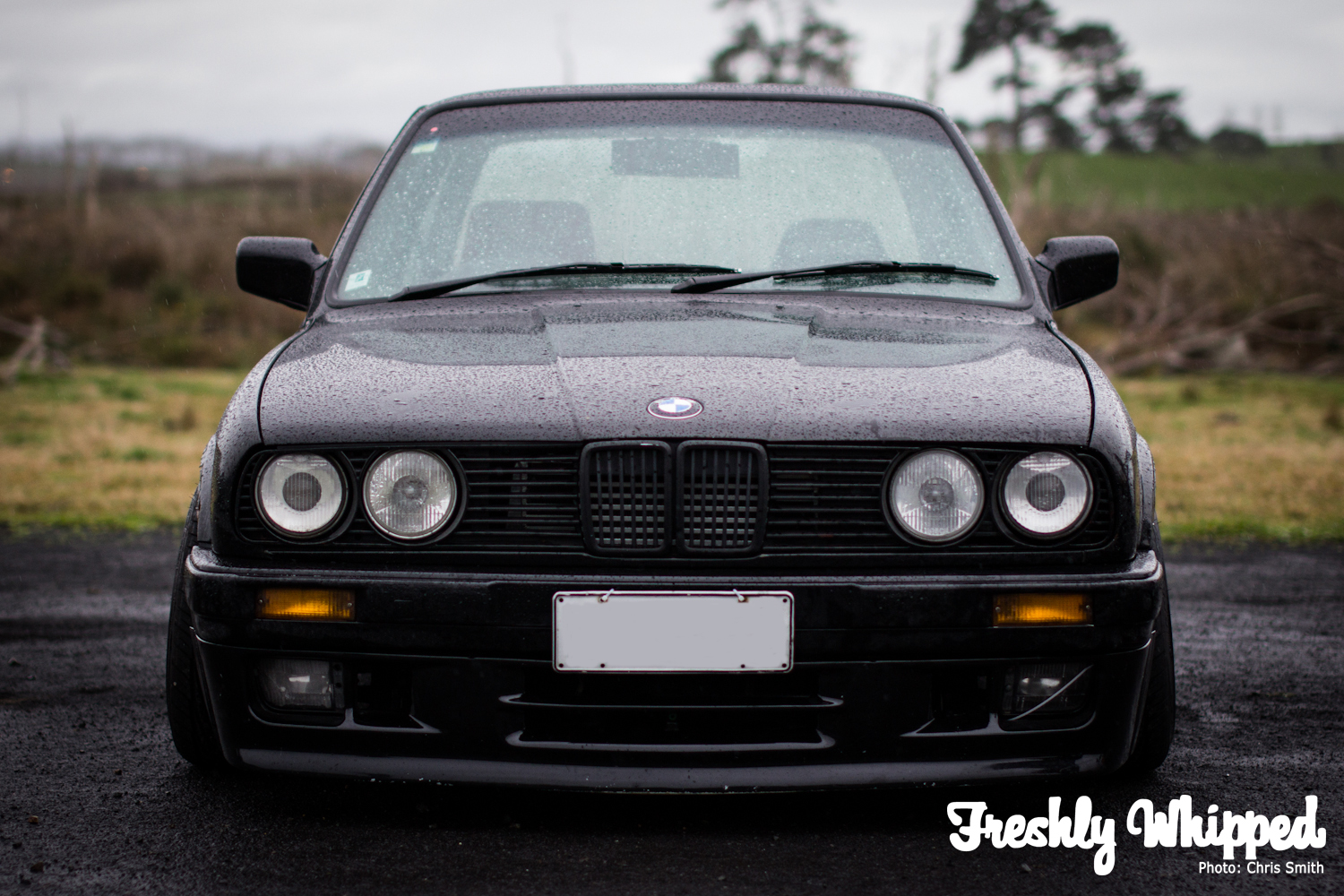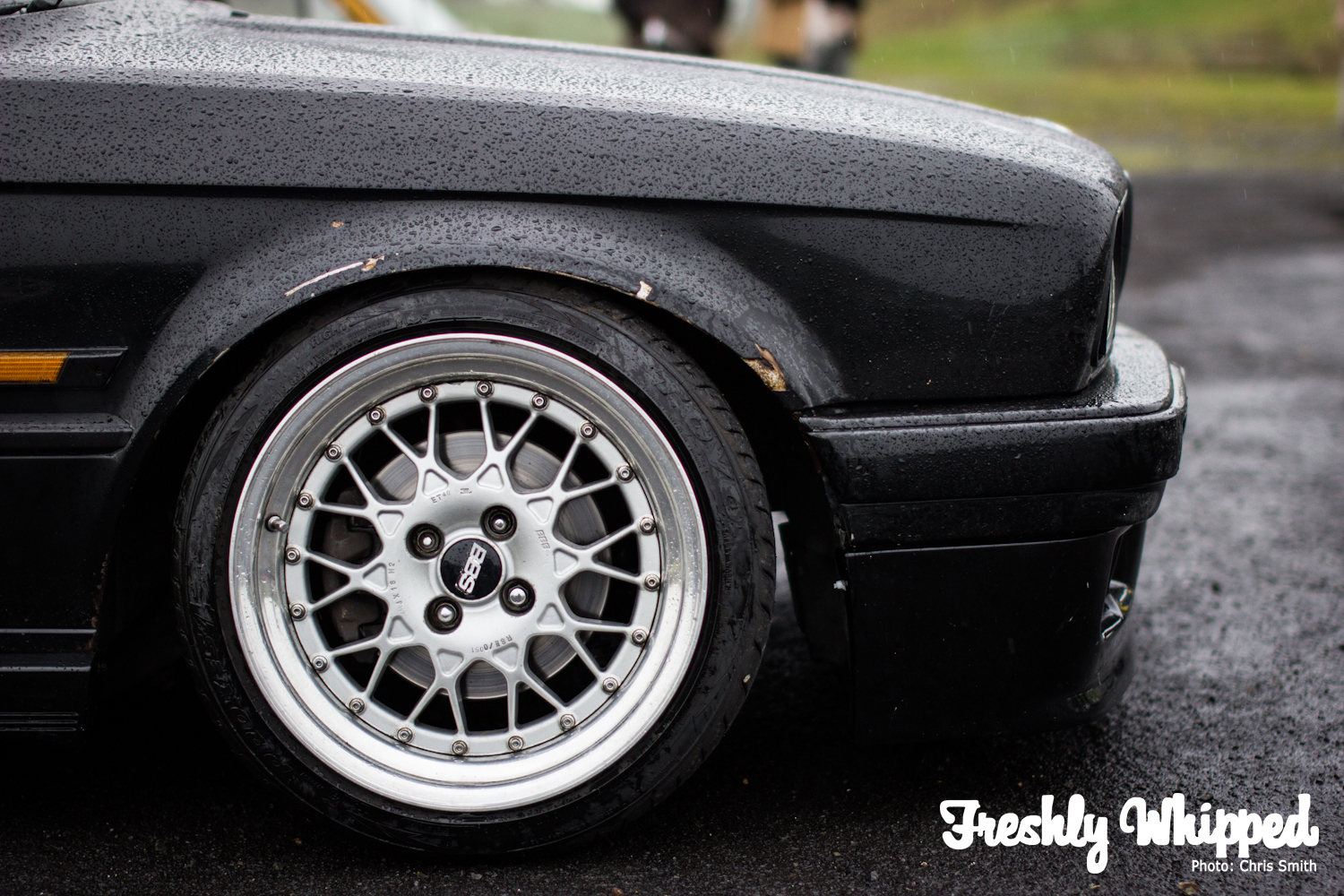 The new owner of my old 19" LXZ's. His driving just got better and better throughout the day and he took home improved in the competition.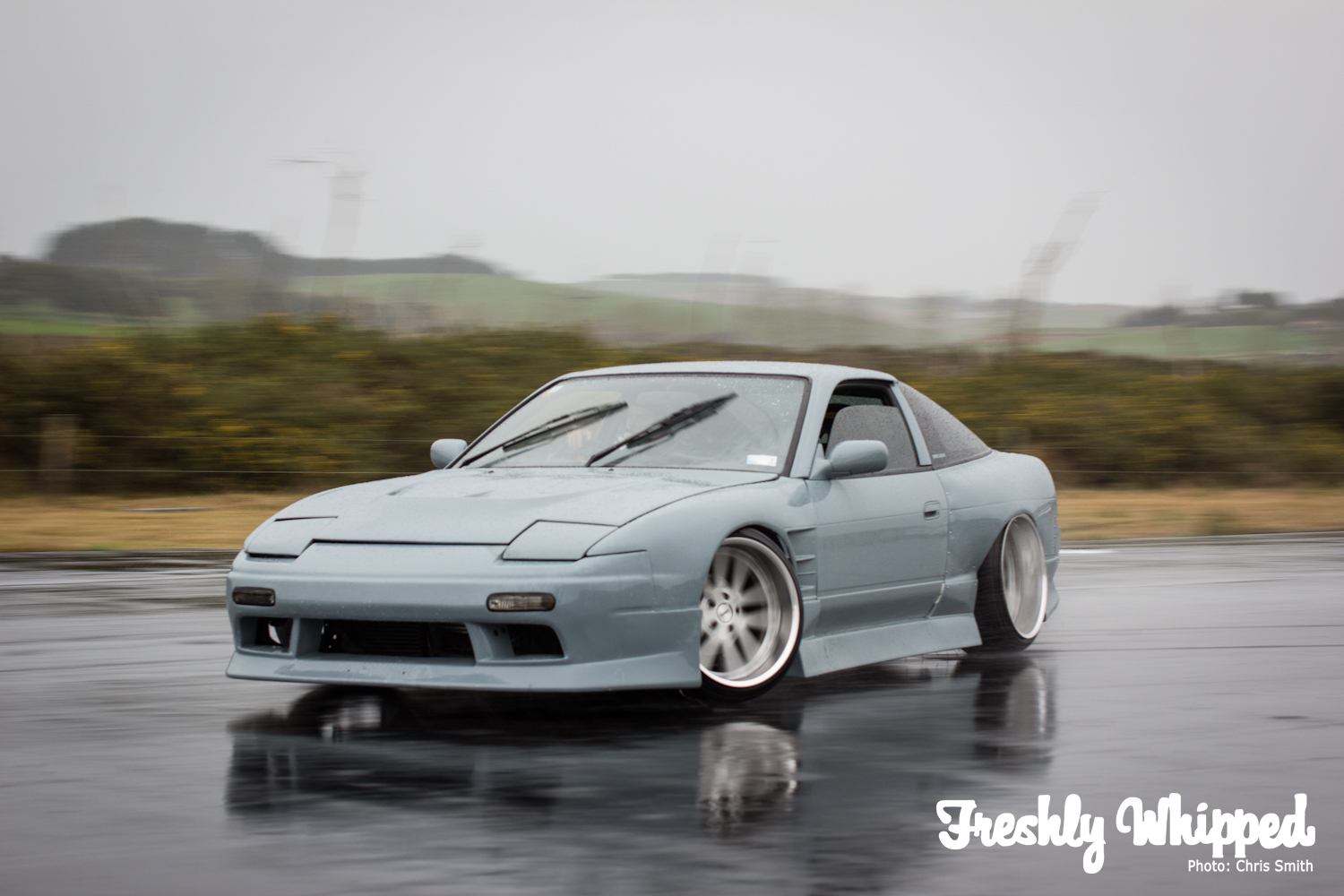 Chris finally had his ute back up and running after about 14 odd years off. Both the new SR20DE and his driving were great.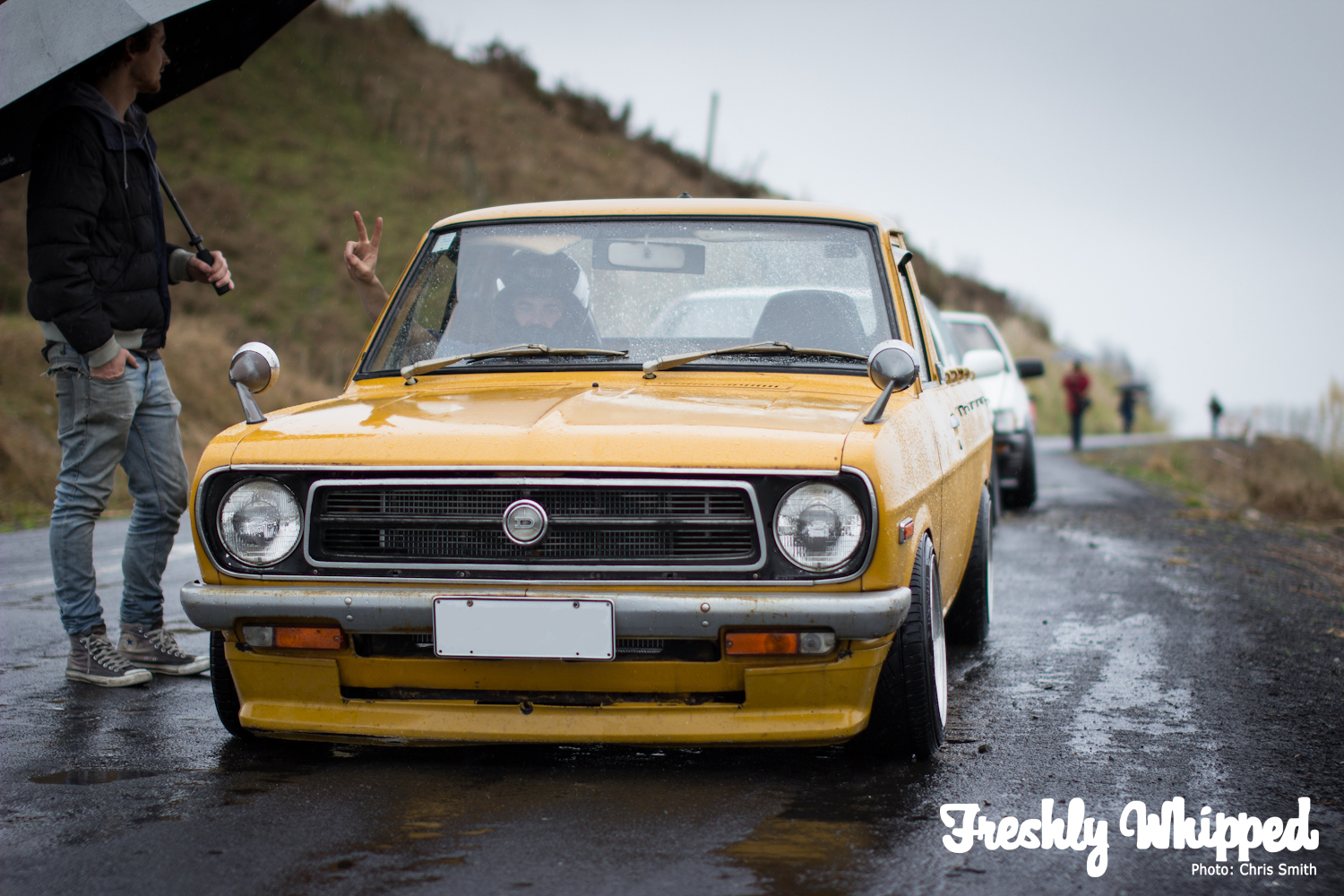 Nick's MX-5 was looking a bit more beat up than last time I saw it a year ago. We spent some time fixing little things on it a few days before the day, and it went flawless like usual. The plan is to swap to the 1.8L engine we have sitting at our place, but the stock 1600 just won't die.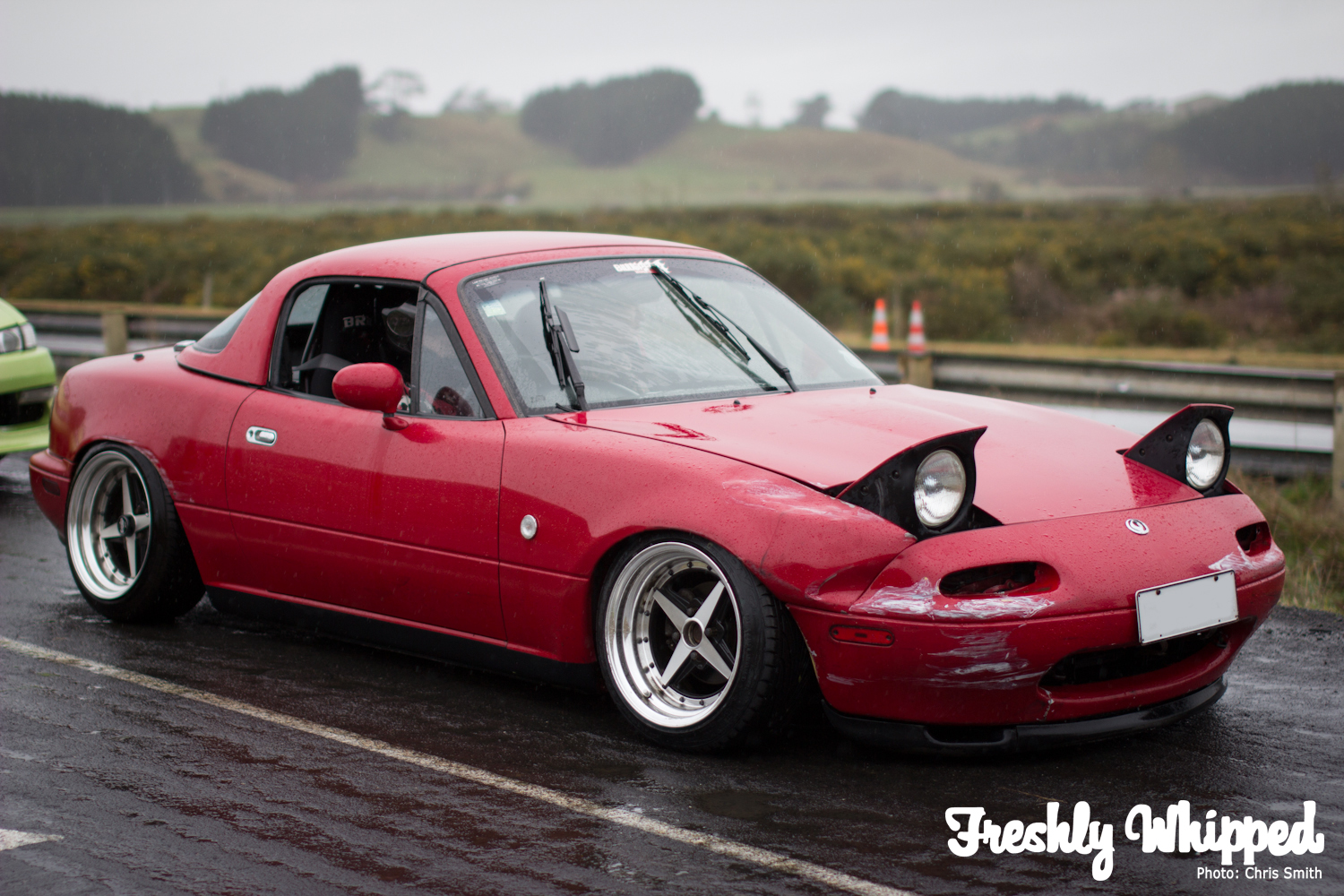 Teggy's new S14 that I had never seen before, testing out a fresh GT-RS setup.
Another car I had seen lot's of photos of while I was away, but had never seen was Andrew's new JZX110.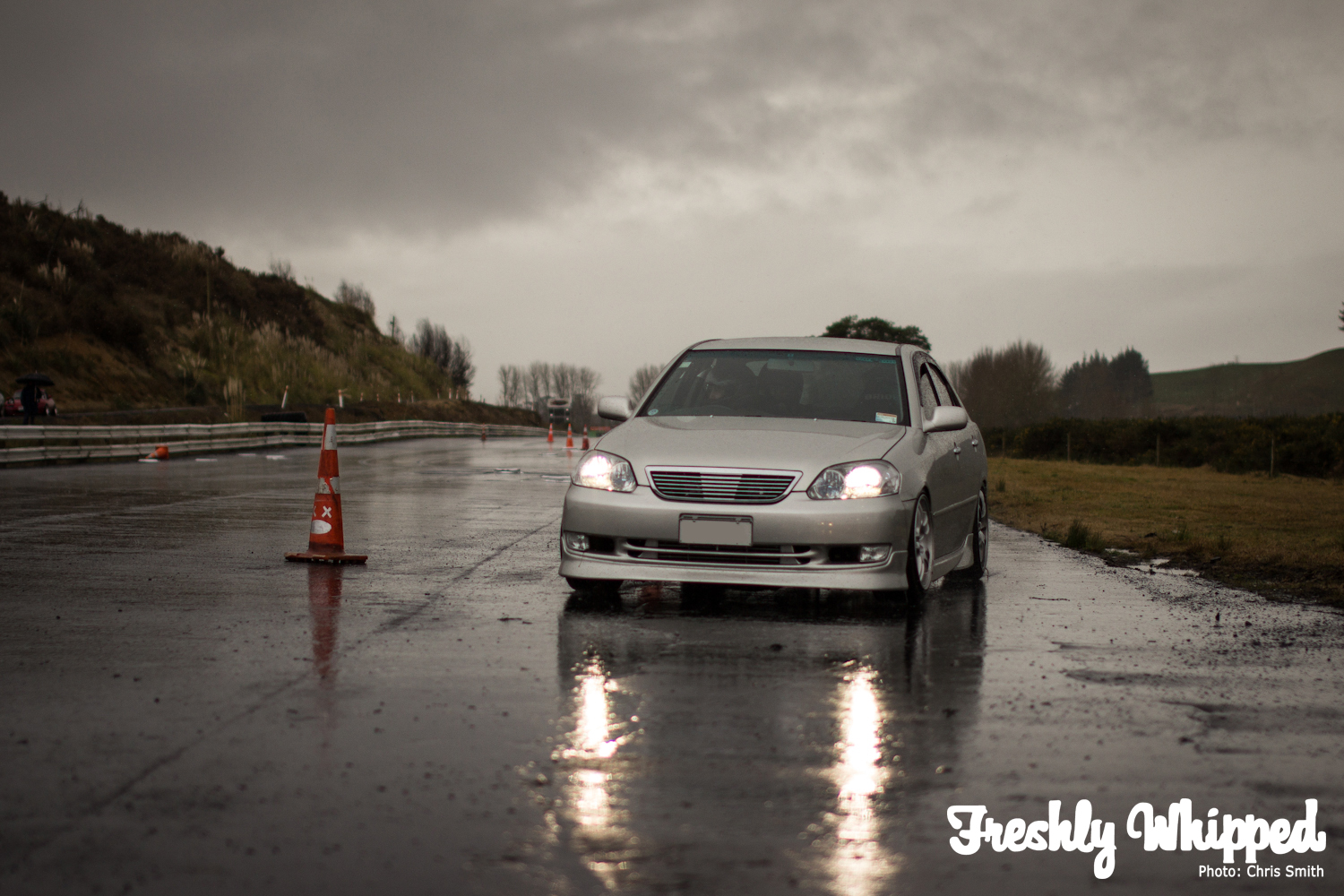 This sr20 powered escort was an interesting entry. Looked like a handful.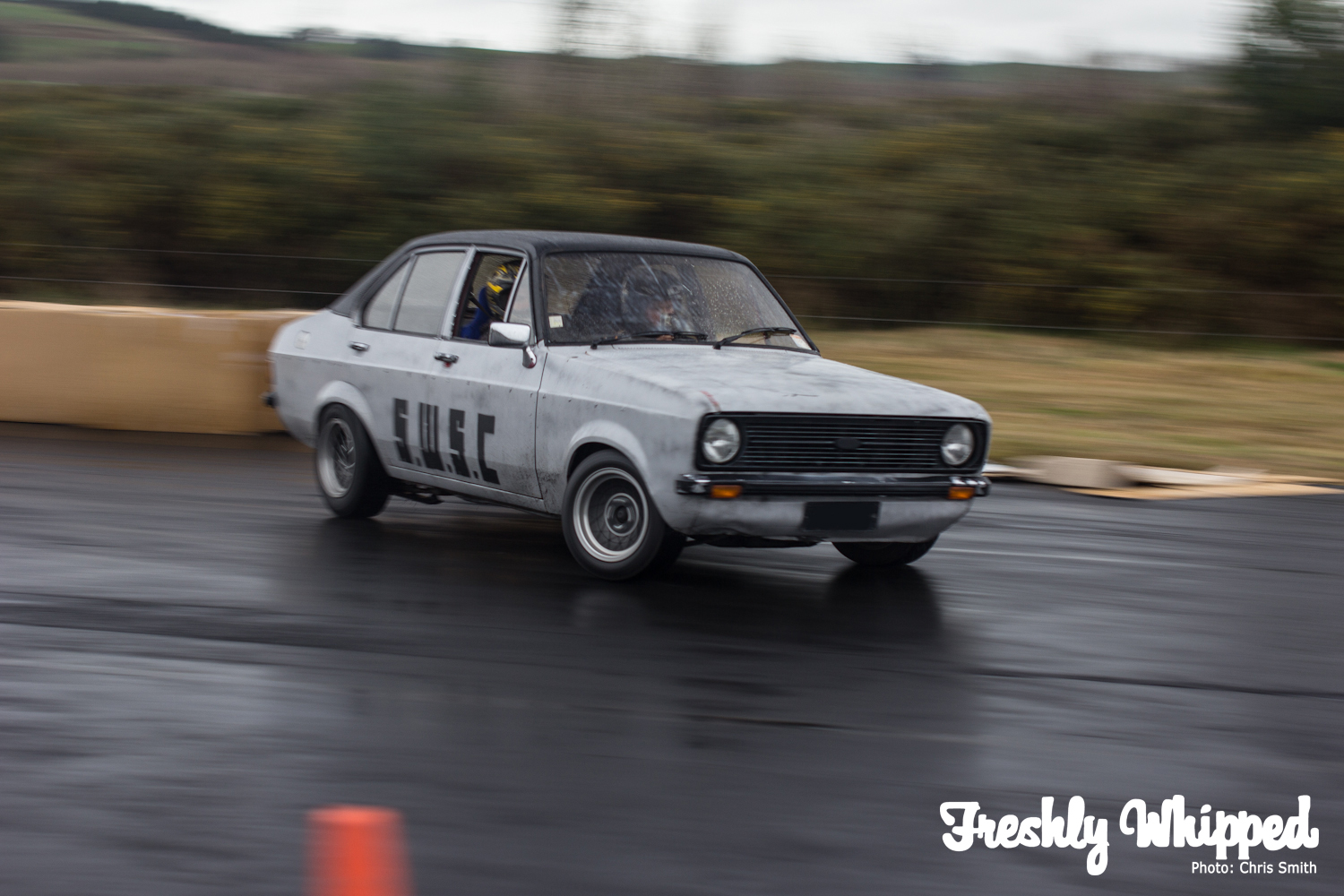 Mikes
JZX90, looks a whole lot more awesome than last time I saw it aswell.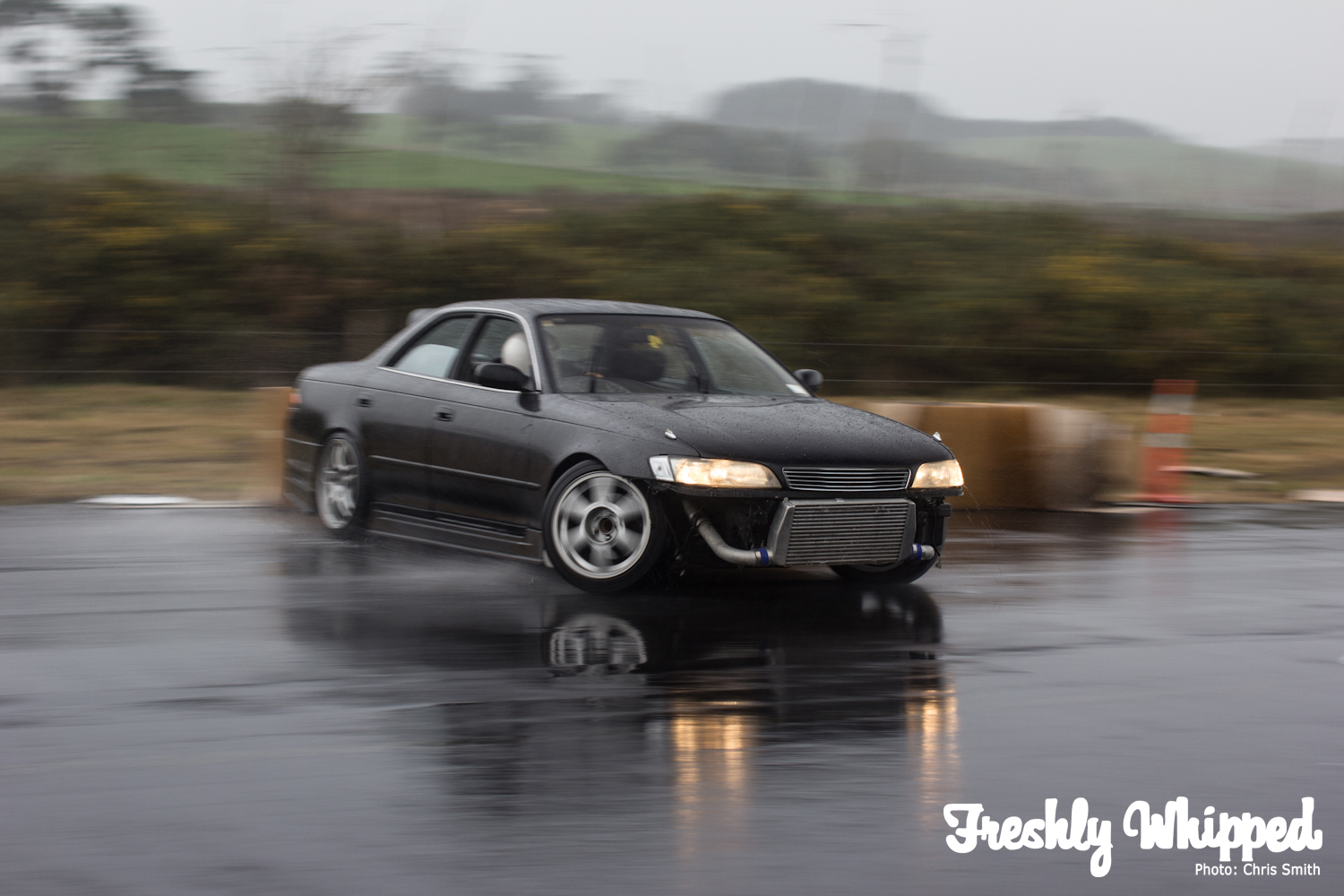 Adam spent some time at the start of the year re-shelling our red wagon into this road legal 4-door shell. The fresh dent in the door was thanks to my attempt at corolla drifting. This will be forsale soon, if any NZ guys are interested.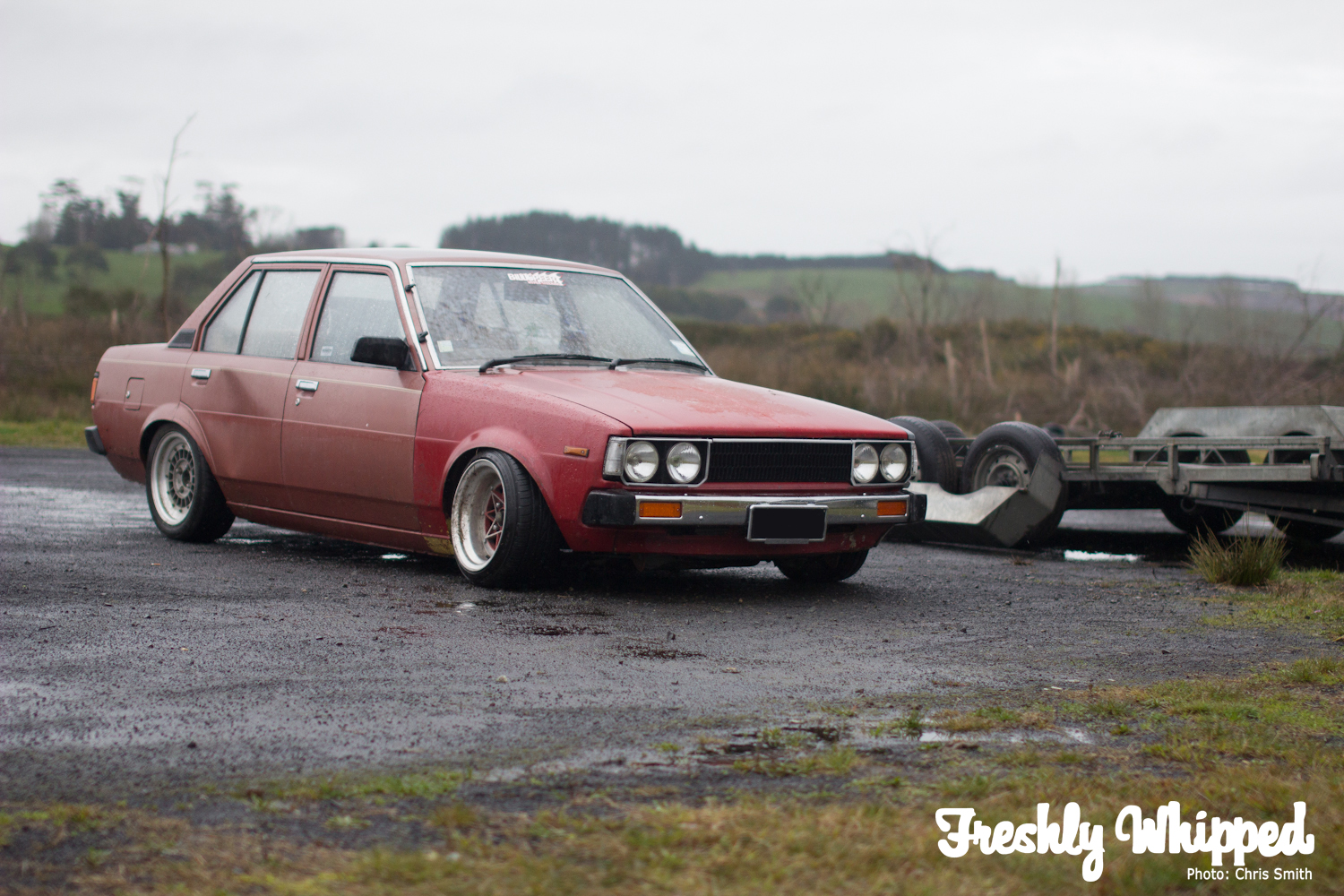 I made up these stickers to go along with the prizes Mike got for the entry competition winners in the afternoon. The categories were 1st, 2nd & 3rd Best Entries, Most Improved, and best NA. It continued to rain throughout the whole day, which made the competition quite difficult. Mike, Waz and I were judging, while Adam drove my S13 in the competition.
3rd place went to Neal in his RB30e Cefiro.
Keisuke got 2nd place in his AE86. Keisuke and Neal spent most of the 1 hour session driving nice and close, which was cool to watch since the conditions were so bad.
and we gave Adam 1st. This might seem a tad biased, but he was definitely putting down the best entries during the competition.
Best NA (naturally aspirated) of the day went to Kris in his 4age'd KP Starlet. Easily the most consistent driver of the the day.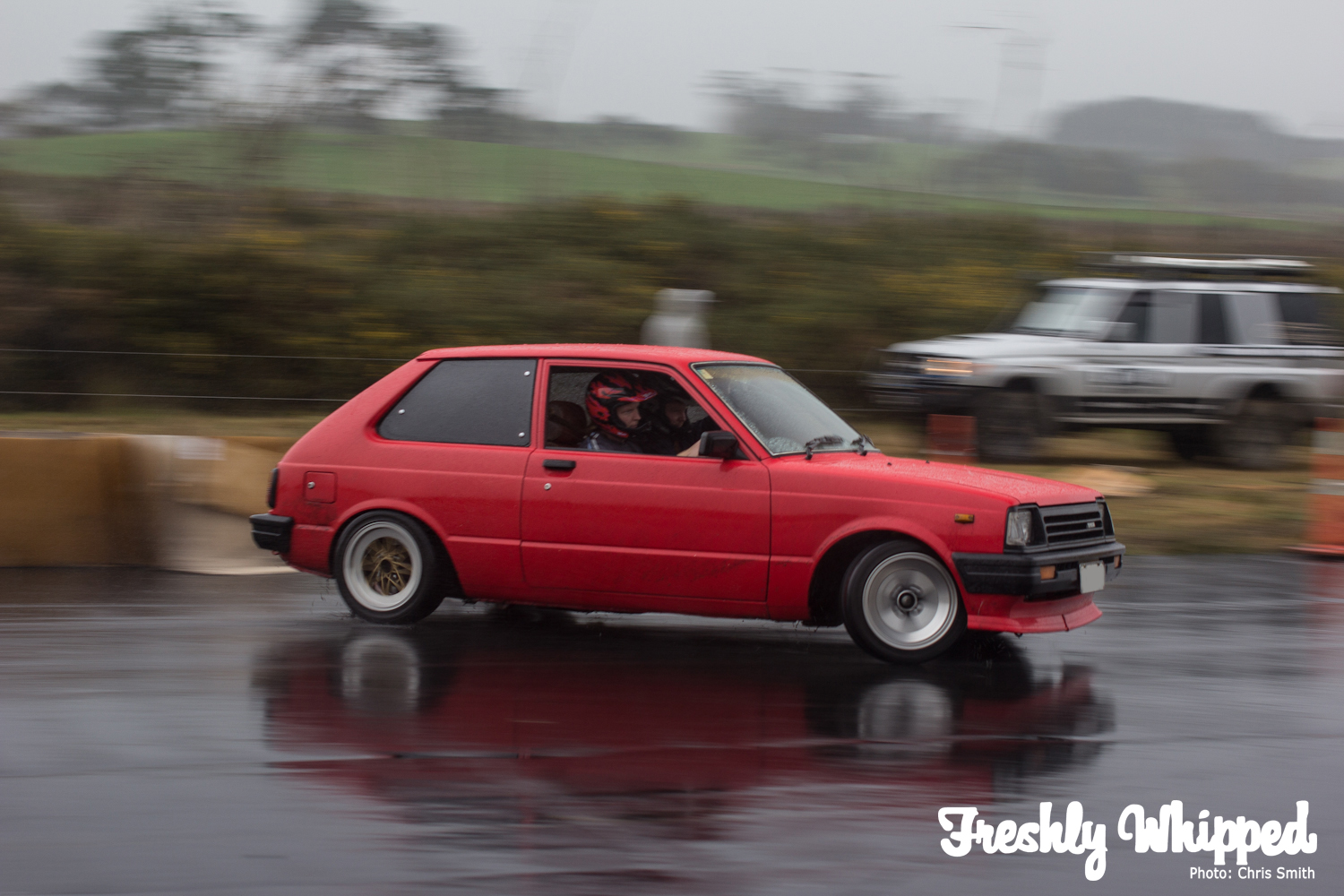 First, second and third were hard to judge, with Neal, Adam & Keisuke all driving great in the pouring rain. I had a few weeks off before university started once I got back, so I decided to make up some tail lights for my car. More on these later. We have been busy swapping the engine, along with alot of other things on this car, so expect a few updates on that.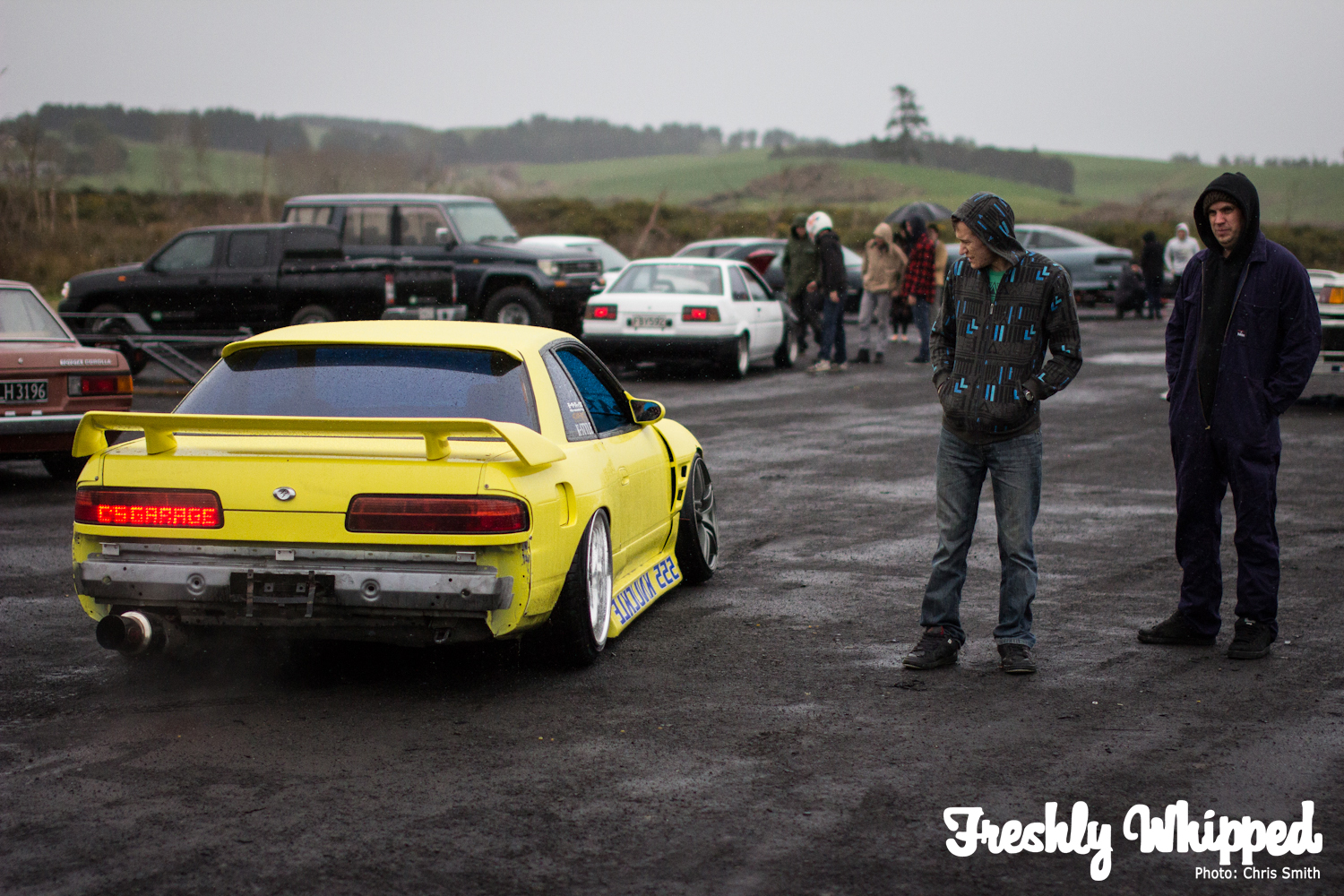 All the photos above are thanks to
Chris
and
Roo
, check their sites for more. We plan to run another day (hopefully in the dry this time) once the engine swap in the S13 is finished. Shouldn't be too far away.