C's Garage Blog
Taking this car to the most drawn out race tracks around, didn't seem like the best way to test it. But a day popped up at Hampton Downs and the Corolla was ready-ish, so we decided to take both cars down.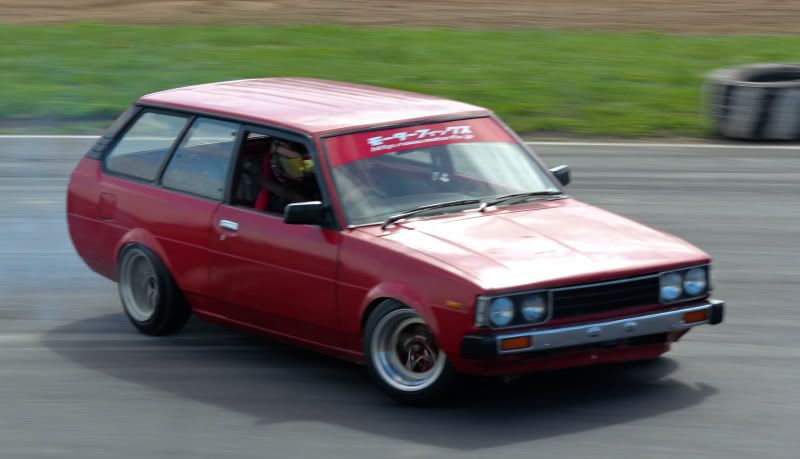 Apart from the 3.9 diff and the stock caster it went awesome. The engine seems strong, it's loud as hell and super fun to drive. On the second to last session, Adam kept his foot on it over a ripple strip and the result was:
So we picked up two more axles.
And it seemed like a fitting time to upgrade to a 4.7 ratio as well.
Next up is adding some caster, then trying again.