C's Garage Blog
So i haven't posted anything about my car in a while but i have been doing some stuff. Here is how it sits right now...
Ive been wanting some modded knuckles for a while now, theres a few NZ dudes that do them and i was thinking of trying to mod my own but i decided to get some part shop max ones. I figured they have already been proven on low cars. Our dad works Air NZ so he took my standard knuckles and arms over with him on his last trip and sent them to psm, hes bringing them back this weekend, cant wait to get them on and try them out. I took the front gaurds off and gave the wheel wells a good hammering so hopefully it wont rub to much with the extra angle. Got some greddy gauges of yahoo auctions and they arrived a few weeks ago, decided to mount them in the dash above the glovebox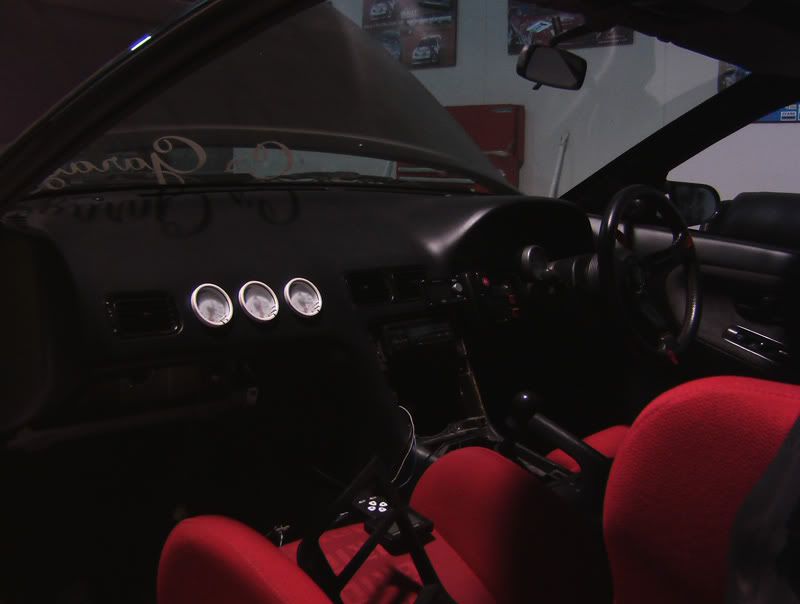 still need to weld a threaded boss on the sump for the oil temp sensor and finish up the wiring. Also my hotroad bumper is all wet sanded ready for paint, my other parts arrive at the start of next month so going to paint them all then.